History
School History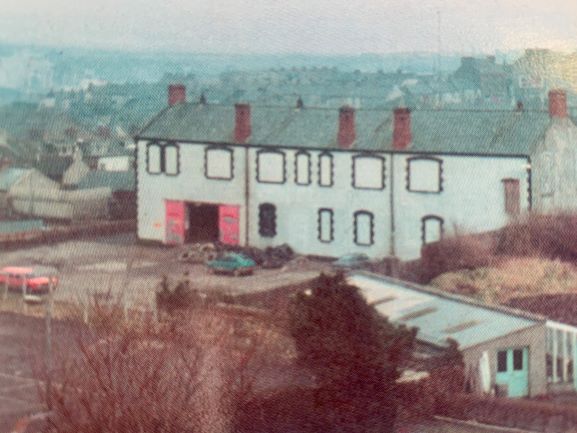 The first Mercy School in Waterford City was opened on 20th August 1900. It was named St. Otteran's School, in honour of one of the patrons of the Diocese of Waterford and Lismore. This school was located in Philip Street. It was built to provide a primary education for the young children of the local parishes. On the first day, 210 pupils enrolled. Within four years there were 400 students. The Mercy Sisters teaching in the school commuted each day in a covered carriage from their convent, which was located at John's Hill, adjoining St. Patrick's Hospital. In 1906 the present convent was built on Military Road and ita formal opening took place on 24th September of that year.
St. Otteran's School provided a broad and good quality education, with the result that enrolments continued to increase. An extra building – the present St. Brigid's Family and Community Centre – was constructed to accommodate senior students.
The need to provide secondary education for pupils attending the school became apparent. In 1935 it was decided to open a "Secondary Top". This means that the school officially remained a primary school, but it prepared students for the Intermediate and Leaving Certificate Examinations. Had a full secondary school been opened, the pupils would have to pay fees, thus depriving many of the chance of a secondary education. Located in St. Brigid's, the Secondary Top eventually had 120 pupils. Six girls sat the Intermediate Examination in 1936.
In the 1960s the Mercy Order decided to build new schools at Military Road. The Holy Family Junior School and Our Lady of Mercy Primary School were opened in February 1965.
With the advent of free secondary education in 1967, the Mercy Sisters decided to establish a secondary school. This Happened in 1968. However, accommodation in the Military Road buildings proved inadequate as enrolments increased to 400. A new secondary school was built at Ozanam Street. Meanscoil Mhuire na Trocaire – Our Lady of Mercy Secondary School – could accommodate 550 students and was opened in September 1977. Additional rooms have been added over the years to address increasing student numbers.